CASE STUDY
NAACP Fort Worth/Tarrant County
The Problem
The chapter needed to adapt their message to a younger demographic and create a professional online platform within a specific budget.  The chapter needed to accept membership dues through an online portal, an email list of current, past, and potential members, as well as, an incident intake form open to the public to connect case workers and law offices with the citizens in need of their assistance.
The Solution
We created their website in our new platform CompulabsCloud™. Creating the quality web presence for the chapter included the following:
Website Design
Website Management and Maintenance
Custom Input Forms
Integrate Membership Payments
Premium Integrated Social Media Module
Website Copy and Content
Auto email subscription form
Dynamic Web Pages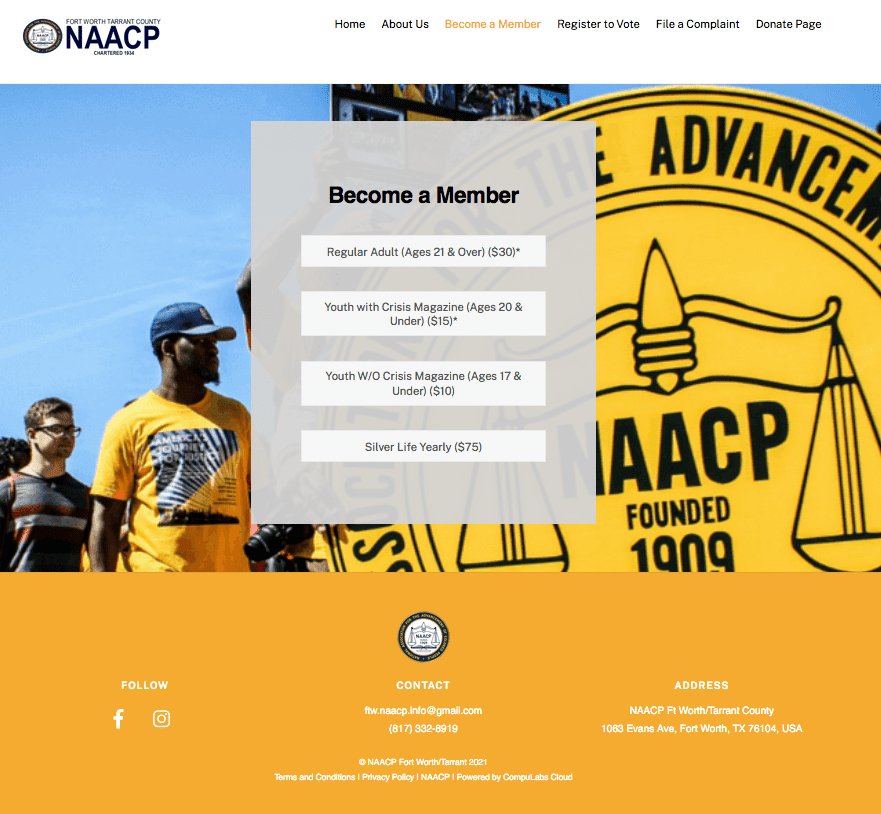 The Result
The chapter has increased its email list by 60%, handles the membership payments online and receives online complaint inquiries to help keep the chapter working to achieve its goal of being a resource to the community.  See Google Reviews for a testimonial on our services and visit their website at https://naacpfwtc.org.
Download the Ultimate Online Event Promotion Checklist!
Get access to our free resource!
Don't miss the chance to get the ultimate checklist for your next event.