Get Support
Navigate to your main Dashboard and select the Support Tab at the bottom of the menu bar.
Click — ADD NEW TICKET

Create Your Ticket.
Our expert team will work diligently to solve your issue!
Be sure to have a descriptive Subject
Choose a relevant Category for your inquiry
Describe the issue to your best knowledge.
Thank You from CompulabsCloud™  Team!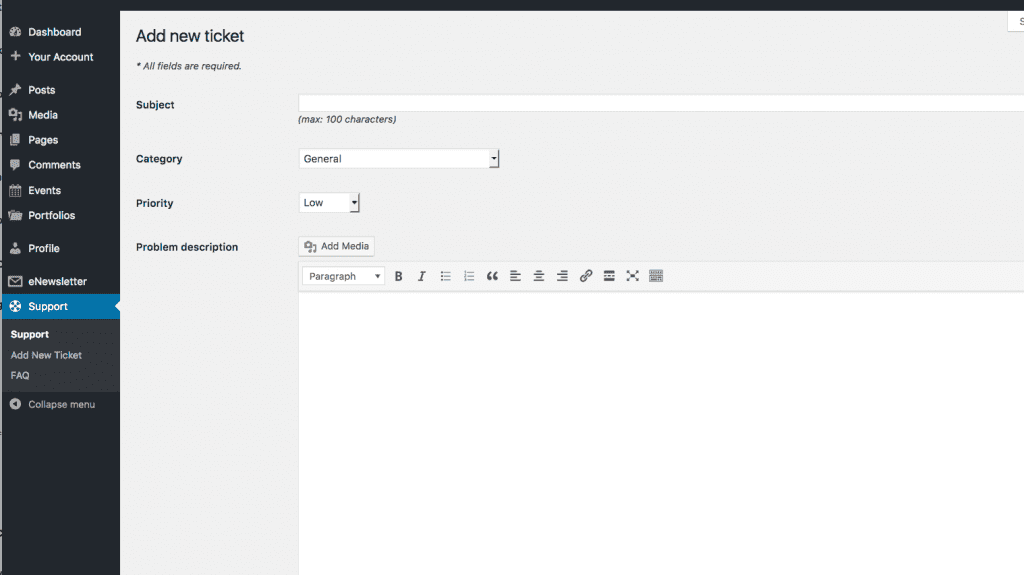 Download the Ultimate Online Event Promotion Checklist!
Get access to our free resource!
Don't miss the chance to get the ultimate checklist for your next event.